About Us
Who We Are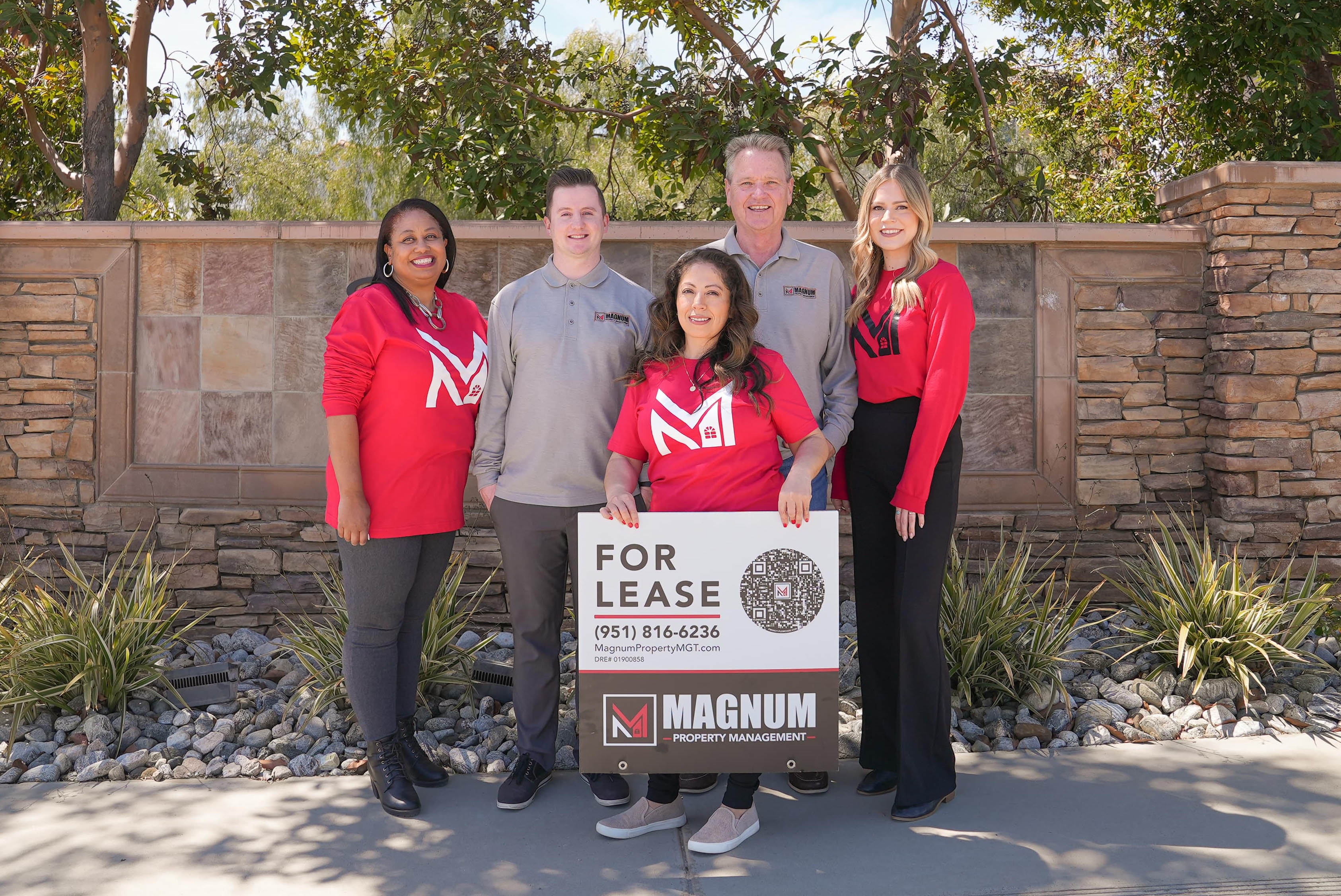 The success of any company starts with exceptional leadership as well as innovative and seasoned management. Magnum Property Management has assembled a team of knowledgeable and experienced associates.
Dan Moore

Owner/Broker/President

Dan makes sure that every client that he has the honor of working with benefits from his extensive experience, in-depth local real estate knowledge and unmatched passion for helping others realize their goals. He has 30 years of experience with selling and leasing single family homes, condominiums, 55+ communities, bank-owned properties, short sales as well as commercial and industrial real estate. Since 2007, Dan and his team have sold over 1,275 homes in Riverside County averaging almost 100 homes sale per year. Dan is in charge of finance and administration of the company.

Joshua Sutton

Marketing Manager

Joshua is an Arizona Native, moving to California in 2014 when he became a licensed agent. As product marketing manager for Magnum Realty Group, Joshua is responsible for understanding customer requirements and market trends, driving development of go-to-market strategies, development of market positioning, and ongoing communications with customers and partners.

Taylor McCabe

Leasing Specialist

Taylor McCabe is highly skilled leasing specialist with extensive experience in the real estate industry. As a valued member of the Magnum Property Management team, Taylor is dedicated to providing the highest level of customer service to support her clients seeking to rent or lease properties.

Whether working with individuals or families, Taylor takes a personalized approach to each client interaction, ensuring that their unique needs and preferences are fully understood and accounted for. Taylor is driven and looks for the opportunities to take on a challenge to fully utilize her dedication and skill. Taylor is detail oriented, results driven, and possess strong communication skills that contributes to the overall success of her clients.

Telecia Woods

Property Manger

Telecia Woods is an innovative and driven leader as a property manager, she has worked in the real estate industry for over 18 years. Her communication skills and friendly approach to property management is favorable to both resident and owner relationships. With her all-encompassing experience and positive attitude she has become a trusted adviser for countless individuals and families looking for a place to call their own.

Telecia has worked with a large portfolio of single-family rental homes since 2014 period from Los Angeles to San Diego she strives to provide an exceptional rental experience. Telecia says, "do what you love" and she loves helping people.
Ana Archundia

Property Manager

Ana is a licensed Real Estate professional with over 9 years of extensive leasing, sales and property management experience. She is always happy to help all prospective renters/tenants through the leasing process. Her knowledge in current market value will help our homeowners get the best return possible on their investment. Habla Español.

Jennilyn Sayco

Assistant Property Manager

Jennilyn is our assistant at Magnum Property Management. Her meticulous attention to detail, organizational skills, and positive attitude makes a great addition to our growing team. Jennilyn is known for her excellent communication skills and her ability to handle complex situations with ease. She provides exceptional service to our clients.
Who We Serve
---
Our Landlord / Owner Clients
Magnum Property Management provides full-service property management services for single family homes, condos, and small apartment buildings. We understand that our clients would much rather be "Property Investors" or "Property Owners" rather than "Property Managers," so they can have that extra free time for their personal lives. From our custom rental reports to our detailed inspection systems, Magnum Property Management cares for your property as if it were our own.
Our comprehensive, web-based system allows investors to secure 24/7 access to customized property management reports. Investors can also reduce time spent managing multiple properties across several geographical regions and improve communication and operational efficiency.
Our numerous proprietary software programs were designed to be fully integrated with the various roles of a professional property manager. Our ongoing training and education has one goal – to ensure that our staff members can effectively and efficiently serve our clients at all times.
Our Residents
We have been helping individuals, families and businesses find residences for close to 15 years. Serving hundreds of rental properties throughout the Inland Empire, Orange County, and San Diego County, we have the means to meet your varying needs; from single-family homes in economical or upscale neighborhoods to small apartment and multi-unit buildings available for rent. Every year hundreds of residents depend on Magnum Property Management for their housing needs.
Investors
We have been helping Investors acquire great properties for their investment portfolios for over 30 years. But we go a step above and beyond most real estate companies. We're much more than just a Real Estate Broker or just a Property Management company. We are Real Estate Investment Planner who have helped our investors develop substantial Real Estate portfolios with significant cash flows. Being in the property management business puts us in the driver's seat to recognize which properties have the greatest cash flow opportunities and which have the greatest opportunity for appreciation.