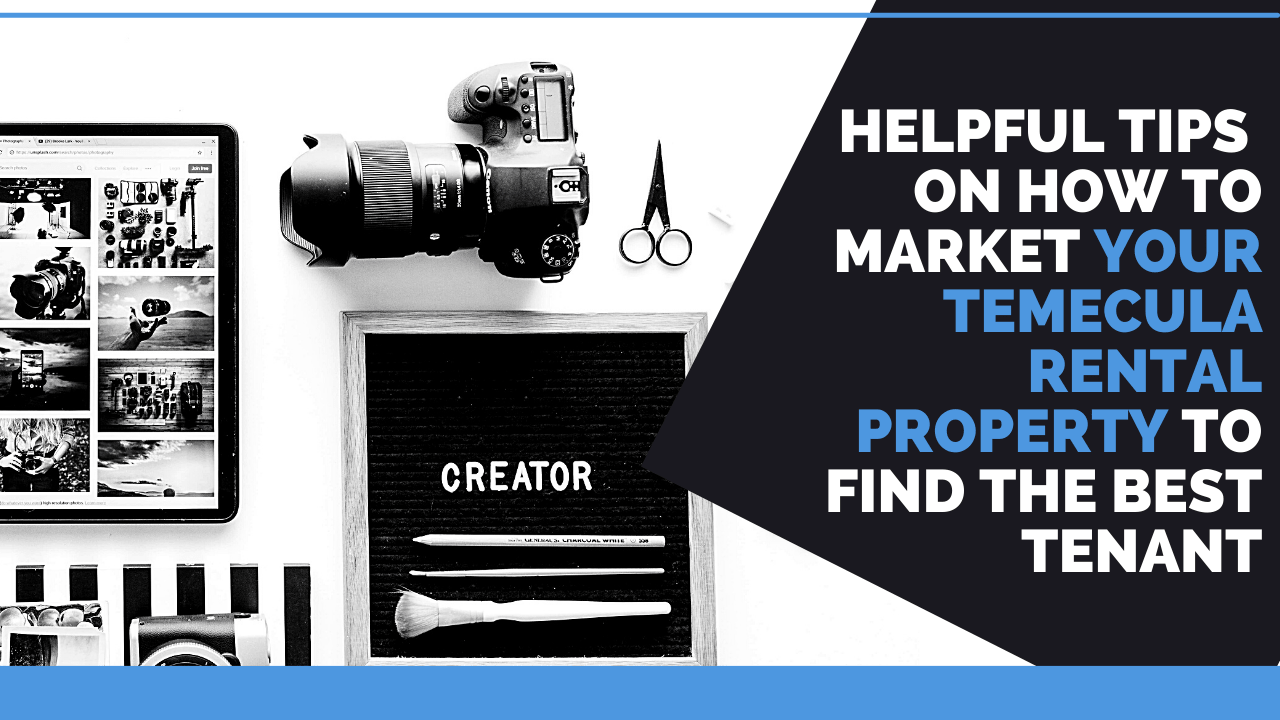 Marketing your rental property is an important part of the leasing process, and a good marketing strategy will result in fewer vacancy costs and the selection of a highly qualified tenant.
Before you begin marketing the property, make sure you've priced it correctly according and prepared it for the rental market. If it's overpriced or not ready for tenants to see it, you're going to struggle with a longer vacancy period.
Online Advertising Reaches the Most Tenants
Most tenants are looking for rental properties online. Make sure your home is featured on all the popular rental websites, and do everything you can to promote it to a large pool of potential renters. The more online advertising you do, the better your results will be.
Include your ad on sites like Zillow, Trulia, Hotpads, Zumper, and military housing sites like AHRN.com. You can also try posting your home for rent on social media platforms. A lot of people in the community are sharing homes for rent, and listings can spread quickly on Facebook, Twitter, and Instagram.
Make sure the description you list with your property is detailed, accurate, and . You should list the rental amount, the date that it will be ready for occupancy, and whether you allow pets. Consider including a link to your rental criteria so prospective tenants will know what you're looking for.
Photographs and Videos Enhance Rental Ads
Your listing needs excellent photos and if possible, a walk-through video. The first thing that prospective tenants are going to review when they see your listing is the pictures. They want to get an idea of how the place looks, and while your description and written information are important, the photographs and videos will reach them on an emotional level.
Make sure you have great pictures of the inside and outside of your home or unit. Show off the special qualities your property might have, like outdoor space or a garden tub or an updated kitchen. During the walk-through video, be precise and highlight the positives. Let the property show itself.
Professional Rental Property Signage
While most tenants are looking for properties online, it's still a good idea to put a sign in the yard. If you're in a good neighborhood, people are driving and walking through the area. There might be a neighbor who knows someone who is looking for a rental property. Having a sign also helps people who see your ad online locate the right property.
Keep the sign professional and include as much pertinent information as you can. Avoid using cardboard and markers. List some basic information about the property, such as number of bedrooms and rental price. Make sure your phone number or other contact information is also listed.
Follow up on Tenant Inquiries

Good tenants have a lot of options. You need to be responsive. Don't leave messages unanswered. Set up a showing, answer any questions, and follow up with an offer to provide an application. You want to get good tenants into your property quickly.
A professional Temecula property management company will have great marketing tools and resources. We'd be happy to share more about our leasing and marketing process with you. Contact us at Management One Professionals if you have any questions.
Management One Professionals provides single-family and condo landlords, rental property owners, and real estate investors expert property management services throughout the Temecula Valley, including Temecula, Murrieta, Winchester, Wildomar, Menifee, Lake Elsinore, and other surrounding cities.