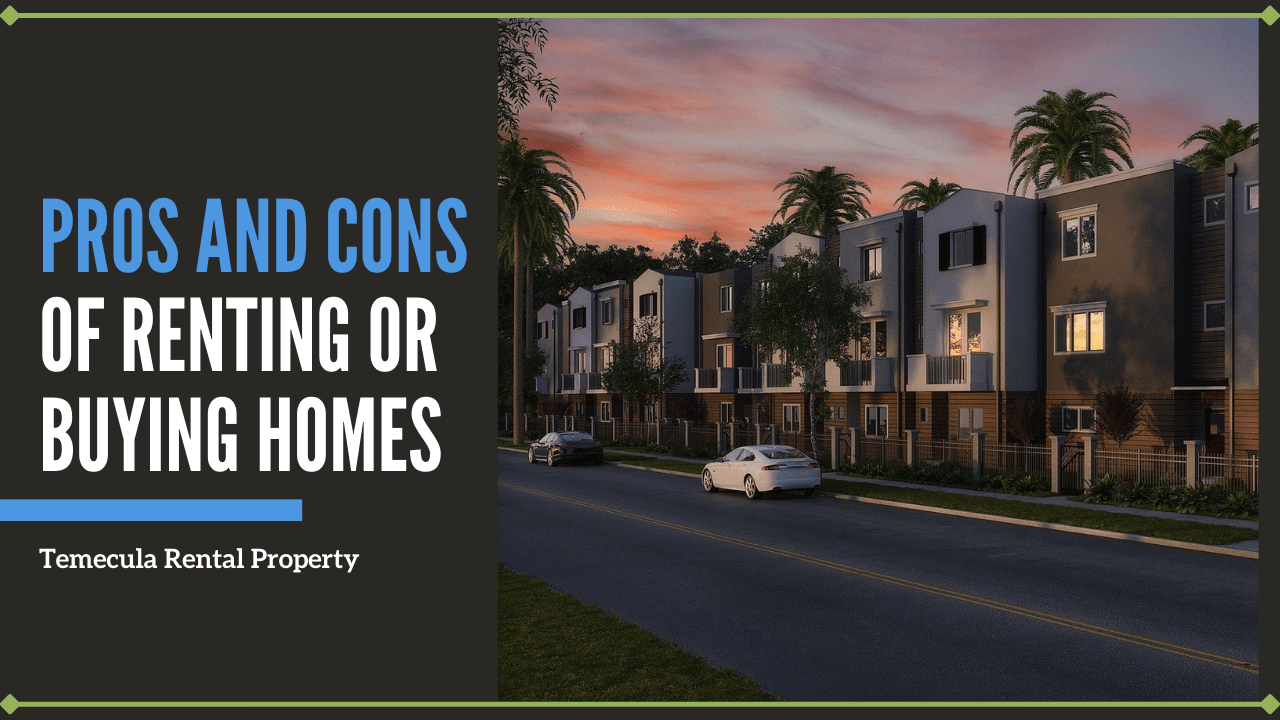 Have you been thinking about buying your own home? It's not as daunting as it may seem. Many of the tenants who have rented from us over the years eventually ask for our help in buying a home. We're always sad to lose a good tenant, but we get excited about the possibility of homeownership in Temecula and the surrounding areas. 
We'd love to help you transition from tenant to homeowner.
Buying vs. Renting a Temecula Home
Interest rates are incredibly low right now. If your finances are stable and you're an acceptable credit risk to lenders, you have a good chance of getting approved for a mortgage through your bank or financial institution. Borrowing money is inexpensive in the current economy, and owning a home instead of renting one provides you with an opportunity to build equity. 
Homebuyers can earn equity as their homes appreciate in value over time. That means if the home's value goes up, you'll cash in on the higher value when you sell. Owning also works out better from a financial planning perspective, especially with a fixed-rate mortgage, because you won't have to worry about rent going up every year.
Deciding to Rent or to Buy: Critical Questions
If you're wondering whether you should buy a home or continue renting, ask yourself these questions:
Do you want stability or flexibility? People who like to move around a lot will do better renting. However, if you want to settle into the community, spend some time creating a living space that's all your own, and live in the same place for five years or 10 years or even longer, buying makes more sense financially and from a quality-of-life standpoint.

Can you handle maintenance and repairs from a financial standpoint? You won't be able to call the landlords for help with a leaking faucet or a broken appliance once you're a homeowner. Make sure you're prepared for the maintenance expenses that a home will need. 

Do you have a down payment ready? There are plenty of loan programs that will help you buy even if you don't have a lot of cash in the bank. But, you'll want some money available to cover the closing costs and lenders will want to see that you have more assets than liabilities and a stable source of income.
Every situation is different for every tenant. But, if you're tired of paying rent every month when you could be investing in a property that is all yours, buying is your best option.
How Management One Professionals Can Help

Tenants who have been working with us for a while know that we're responsive, accessible, and quick to help answer any questions you have. Capitalize on our existing relationship and let us help you find and buy the home you want. We even offer a credit back to our tenants, which is 1% of our commissions, which go directly to your closing costs.
If you're ready to think about homeownership, contact our team. We can't wait to help.
Management One Professionals provides single-family and condo landlords, rental property owners, and real estate investors expert property management services throughout the Temecula Valley, including Temecula, Murrieta, Winchester, Wildomar, Menifee, Lake Elsinore, and other surrounding cities.